For over 20 years, GMT has been manufacturing and supplying worldwide Calcium Levofolinate.
Folates are a class of water soluble compounds belonging to the Vitamin B complex which are essential for a number of metabolic functions, including processes involved in the development and metabolism of CNS and the production of DNA and RNA, primarily in infancy, adolescence and pregnancy.  
Reduced folates are manufactured at GMT, inspected and supplied at the highest quality standards in accordance with all regulatory requirements.
Calcium levofolinate hydrate/Levoleucovorin Calcium is a biologically active form of folate derivative used in different pharmaceutical products for various therapies.  
USE
Calcium Levofolinate is used to reduce the toxic effects of some oncological therapies such as Methotrexate and other medicines (Folic Acid antagonists). It is also prescribed to treat anemia caused by folate deficiency and in synergistic combination with the chemotherapy agent 5-fluorouracil in treating colorectal cancer (FOLFOX or FOLFIRI regimen). 
511.5 (anhydrous substance)
230MF10073 and 218MF10307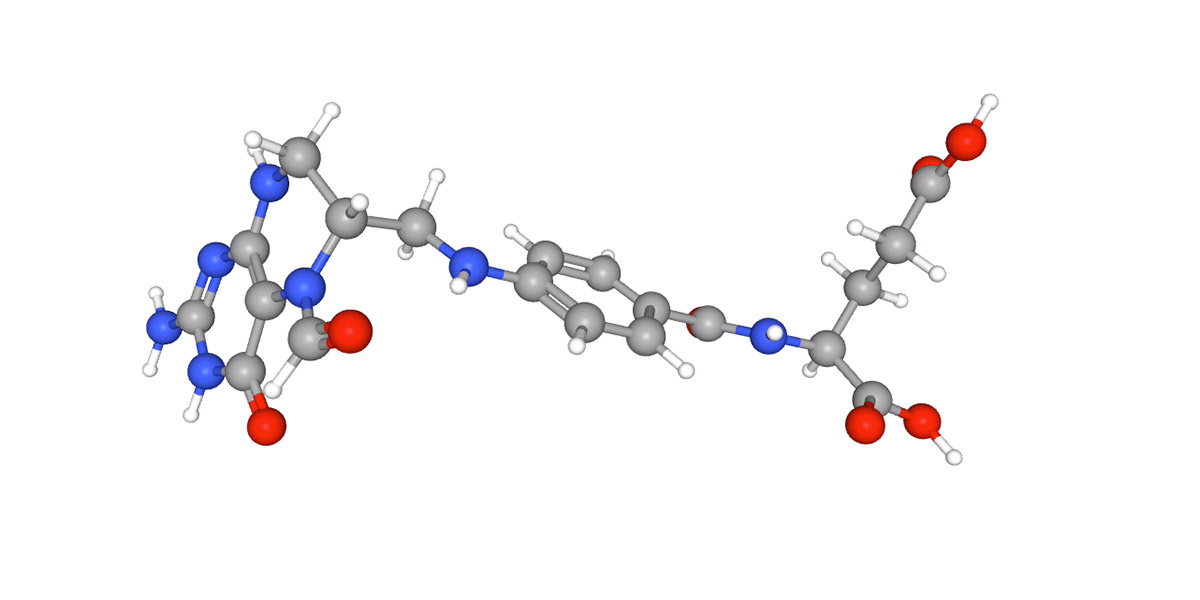 Therapeutic area
Antianemic preparations
detoxifying agents for antineoplastic treatment
Vitamin preparations
Synonims
(6S)-calcium folinate
(6S)-N5-formyl-5,6,7,8-tetrahydrofolic acid
(6S)-N5-Formyl-5,6,7,8-tetrahydropteroyl-L-glutamic acid, calcium salt

 

Levoleucovorin calcium
Calcium (6S)-folinate
(6S)-N5-formyl-5,6,7,8-tetrahydrofolic acid
L-glutamic acid, N-[4-[[[(6S)-2-amino-5-formyl-3,4,5, 6,7,8-hexahydro-4-oxo-6-pteridinyl]methyl]amino]benzoyl]-, calcium salt (1:1)

 

Calcium (2S)-2-[[4[[[(6S)-2-amino-5-formyl-4-oxo-1,4,5,6,7,8-hexahydropteridin-6-yl]methyl]amino]benzoyl]amino]pentanedioate

 

Calcium N-{p-[[[(6S)-2-amino-5-formyl-5,6,7,8-tetrahydro-4-hydroxy-6-pteridinyl] methyl]amino]benzoyl}-L-glutamate (1:1)